They've lost literally everything.
Dear Friends,
This past weekend, a raging fire devastated our community. Just a stones throw from where I live, 500 people lost everything as their wooden structures where they live and conduct business burned to the ground.
The fire was so fast and so intense that there are only ashes left. The people attempted to stop and put out the fire, called for the fire and rescue, but they couldn't contain it. For people who live day to day, barely getting by, the situation is dire.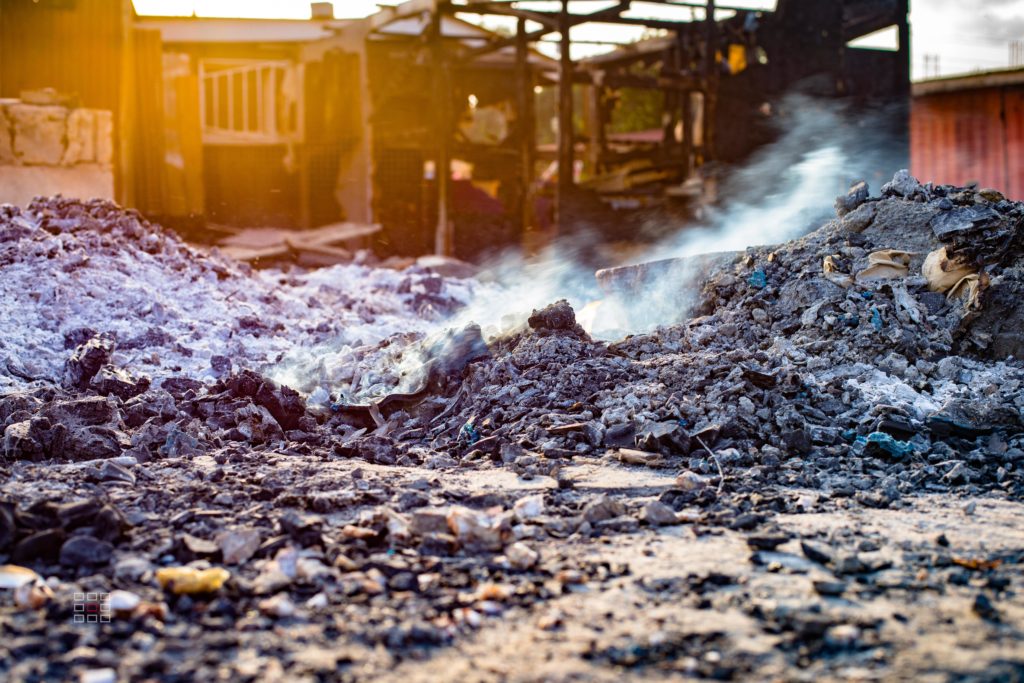 Agape House New Testament Church has been on the ground praying for people, preaching the gospel, bringing comfort, and providing hot meals to those impacted by the fire. People were left without food, without clothing and so much more. Agape House donated hundreds of shirts and over 400 containers of food.
We're thankful we had the capacity to provide immediate assistance but there is still so much left to do. 267 family units are sleeping among the rubble and we want to help them get back on their feet.
We're seeking emergency help for our Rescue Fund  to help with our outreach and to provide for the spiritual and physical needs of the poor and vulnerable. 
---
This is an opportunity for the Church to be the hands and feet of Jesus. I know that 2020 has affected us all in so many ways and whatever donation you can give today, will fill an empty stomach, clothe a desperate person, as well as give hope to those who have lost everything.